The Bible is the most powerful book of all time. It is God's Word, brings life and shows the way to salvation. It is not just a history book, but a living book that reveals the truth about the visible and the invisible world and leads the way out of the darkness into the light. It is not just words, but also alive and active, and has power to heal, restore, and bring us closer to God.
Sadly, people all over the world are doubting the Bible because of science, biblical criticism and minimalism. Biblical critics have undermined the history of the Bible and this causes people to lose question their faith in God. But the Bible's history is not just about the physical world, it also about the invisible realm, and therefore many wrong interpretations have been made. These wrong interpretations have effected the way people see their past, their present and their future.
It is time to set things straight!
Plant Hope Israel Ministries has started a project to help promote restoring the truth about the Bible and exposing wrong archaeological interpretations, history, and theology. We are praying for the truth about history to come forth and for the restoration of faith in the Bible as God's Word so that all people will know how to find salvation. We long to search for realness in archaeology, theology, history, geography, and the roots of both the Christian and Jewish heritage. This history also pertains to the promises in the Bible for the restoration of the Jewish People to their homeland, and the modern state of Israel. We long for the truth about all the history of Israel and the Bible to come out!
 "And you will know the truth, and that truth will set you free." John 8:32
Before Jesus saved her out of kabbala, the director of Plant Hope Ministries Biblical archaeologist Jennifer Guetta worked for the Biblical minimalists. For twenty years she studied the Bible rationally through theology and archaeology and worked as the supervisor of Megiddo excavations. She was in the center of Biblical criticism and then suddenly had a supernatural experience with Jesus. He set her free from darkness and then called her to go back and plant hope in people's hearts, by showing the Bible is very real and God's Word. Her passion is for people to trust in the Bible and know the way to salvation.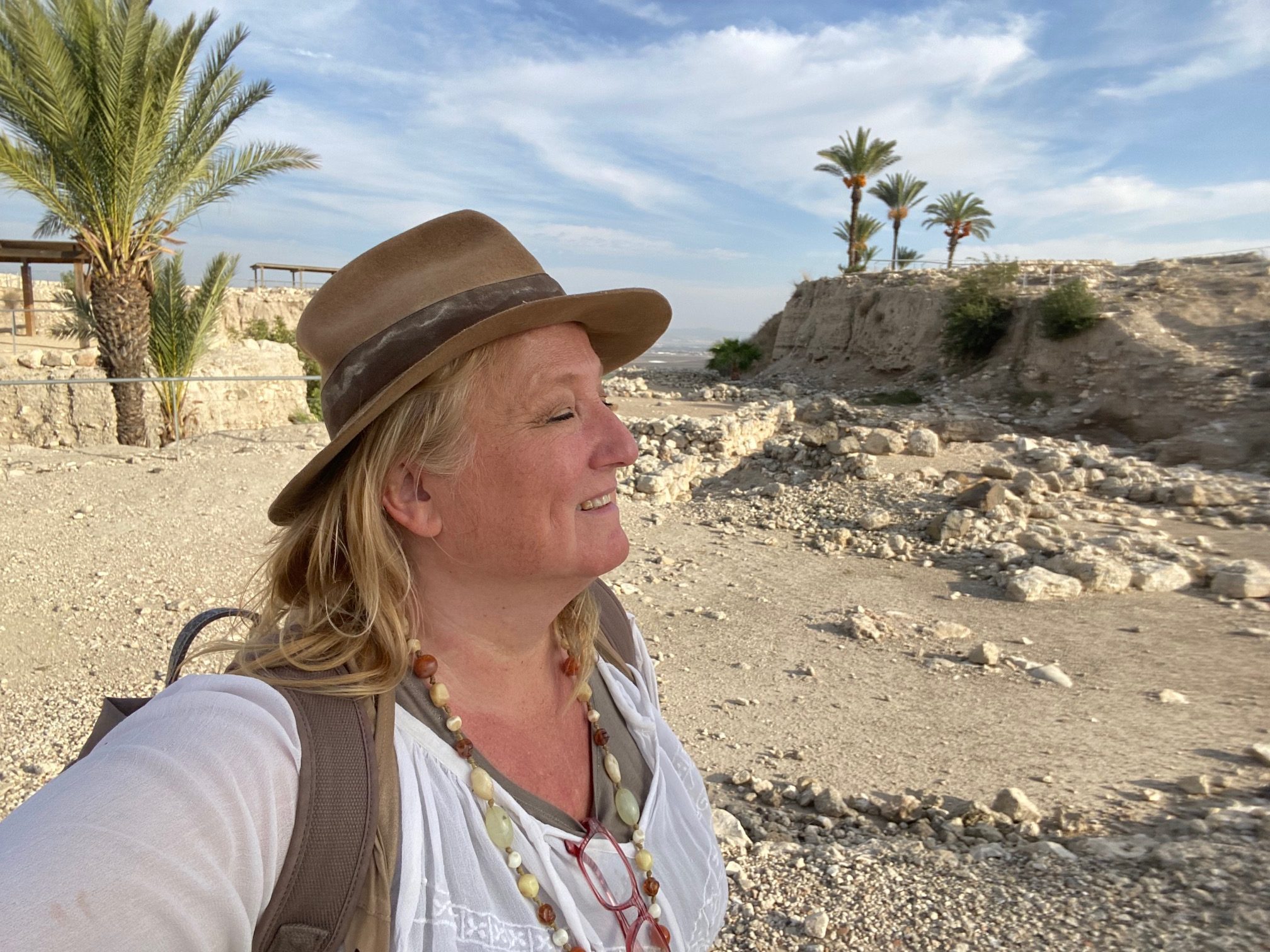 "Your Word is a lamp to my feet and a light to my path." Psalm 119:105
 Project Goals:
Restoration of the Bible as Gods Word and truth.
Stopping archaeological minimalism and exposing wrong theological and Biblical archaeological interpretations.
Replacing it with the real history of the Bible and Israel in archaeology, theology, history, geography.
Restoration of Christian and Jewish history and bringing Jewish believers and Christians together as one new man.
Education to the public about the Bible so people will know it is real.
Blessing the modern State of Israel as the promised land, and restoring the truth about it's history based on God's promises.
Supporting praying the Bible out loud and prophecying it. "For the Word of God is quick and powerful, and sharper than any two-edged sword, piercing even to the dividing asunder of soul ans spirit." Hebrews 4:12
Restoration of time and calendars, and learning to synchronize ourselves with God's time.
Help Jennifer Guetta to speak and write about this subject.
What are we doing for this?
Setting up a special group for believing scholars with the goal of restoring Biblical history as truth and finding ways to stop biblical minimalism. We are bringing believing scientists together and creating a network of scientists who work together to tackle tough issues and interpretations.
Praying and prophecying over Biblical sites and archaeology. Taking prayer groups to biblical sites to pray and prophecy over them.
Supporting education online and offline, through articles, social media, that show how real the Bible is, the land of the Bible and the Bible as the Word of God.
Supporting Jennifer Guetta in telling her story and teaching about this subject.
Organizing meetings, conferences.

If you want to be part of the scientific discussion group or come with us to pray over sites, or be part of this project in any other way please send us a message.
What do we need to fulfill these goals?
We mostly need your prayers and financial support.
We hope you will support us with your prayers and also consider sowing into this important project. In this time and age, investing into the restoration of our Biblical Heritage and the Bible as God's word is so important. We pray that many people will believe and know that it is real.
You can make a one time donation, or help us to keep this project going on the long term by giving a monthly support
(We are a Dutch ANBI non-profit organization/Stichting).
The grass withereth, the flower fadeth: but the word of our God shall stand for ever. Isaiah 40:8