Support Plant Hope Israel and Awestruck by Glory
Sow into the Kingdom and plant hope in the hearts of men.
Bank Transfers
Account nr: NL88ABNA0812962281
Name: St. Go Planthope Israel
Bic/Swift code: ABNANL2A
Bank adres: AbnAmro N.V. Gustav Mahlerlaan 10, Amsterdam, 1082PP
We would love your support to help us Plant Hope in Zion.
Our desire is to:
Share our testimony, expose Kabbalah and the New Age, give keys to deliverance and freedom and share the good news.
Build bridges between Israel, the church and local fellowships.
Teach about the Biblical Feasts and organize both feast and worship events.
Support local believers & outreach to communities, unity in the body of Christ, releasing the 'one new man.'
Educate about the spirit realm and being empowered by the gifts of the Holy Spirit.
Support special projects such as the testimony of Awestruck by Glory, translating it into Hebrew and its distribution.
Produce teachings, podcasts, and films about the restoration of the history and archaeology of Israel & the gospel.
Organize strategic prayer and intercession meetings, education about Israel and Aliyah.
We pray you will consider sowing into this ministry through a one-off donation or monthly/regular support. We see the harvest ahead and investing into the Kingdom is now more important than ever!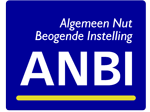 Plant Hope Israel Ministries wants to plant seeds of hope in the hearts of men by showing them that God is REAL. We seek to call the church into unity, to come together with Israel and be a blessing to one another. We pray that the church will come to know her Biblical roots, that Israel will discover the living Messiah, and that by celebrating His feasts together we would experience more unity.
​If you would like to be a part of what we do, we would love to be able to welcome you as a partner of
Plant Hope Israel Ministries. Here are some ways to support us:
Project: Awestruck by Glory – A Testimony of Freedom and Hope
Plant Hope Israel has started a project to translate the book Awestruck by Glory into Hebrew and make a video documentary.
Awestruck by Glory: A Testimony of Freedom and HopePlant Hope Israel has started a project to translate the book Awestruck by Glory into Hebrew and...
read more
Project Donation: Awestruck by Glory